HFSQCI welcomes Sr. Ana and Sr. Lillian of the SSJ General Team from Spain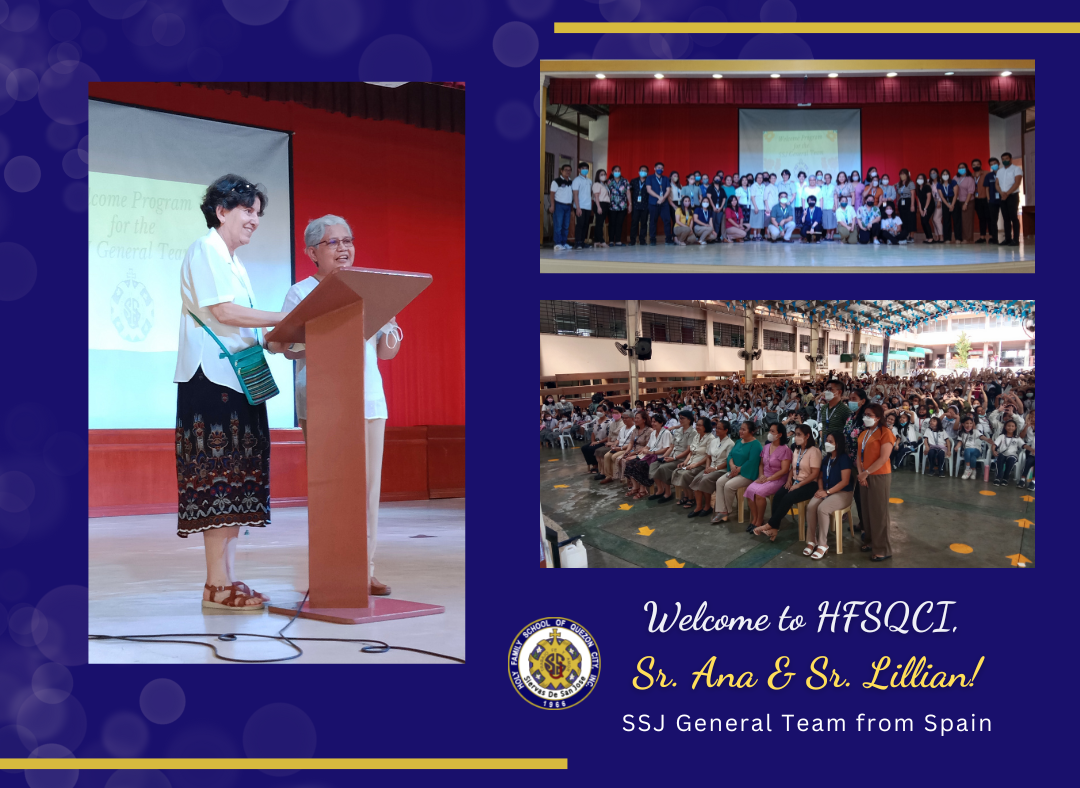 On February 3rd, Holy Family School of QC, Inc. was filled with excitement as the SSJ General Team from Spain arrived to be greeted by students, faculty, and staff with a warm "Buenas Tardes, Hermanas". The Siervas de San Jose Sisters were in for a treat as the school community came together to celebrate their visit with a showcase of talent and creativity.
The lineup of performances was truly diverse, featuring everything from song and dance to dramatic performances. Third to fifth graders kicked off the event with a harmonious song performance, followed by Cassandra Santos' moving interpretive dance. The Familian's Radio Broadcast then took the stage, showcasing their broadcasting skills.
Grades 10-11 students didn't disappoint either, with Grade 10's St. Clare of Assisi presenting Mary Poppins and St. Teresa of Avila performing Wicked. The Grade 11 students had the crowd tapping their feet with their energetic performance of Mamma Mia!
The musical highlights continued with Stacy Villariba's beautiful cover of Memory from Cats the Musical and Raizah Epino's emotional rendition of I Dreamed a Dream. Ms. Tracy Gelacio, Mr. Kim Alvarez, and Mr. Clark Valencia rounded out the afternoon event with a heartfelt performance of Hawak Kamay.
The celebration came to a close with Sr. Lillian's closing message, followed by a few words from Sr. Ana Maria in Spanish and a group photo-op. The SSJ General Team was undoubtedly impressed by the passion and talent displayed by the Holy Family School of QC, Inc. community.