HFSQC hosted PEAC's 3-day IN-SET Training for JHS & SHS Teachers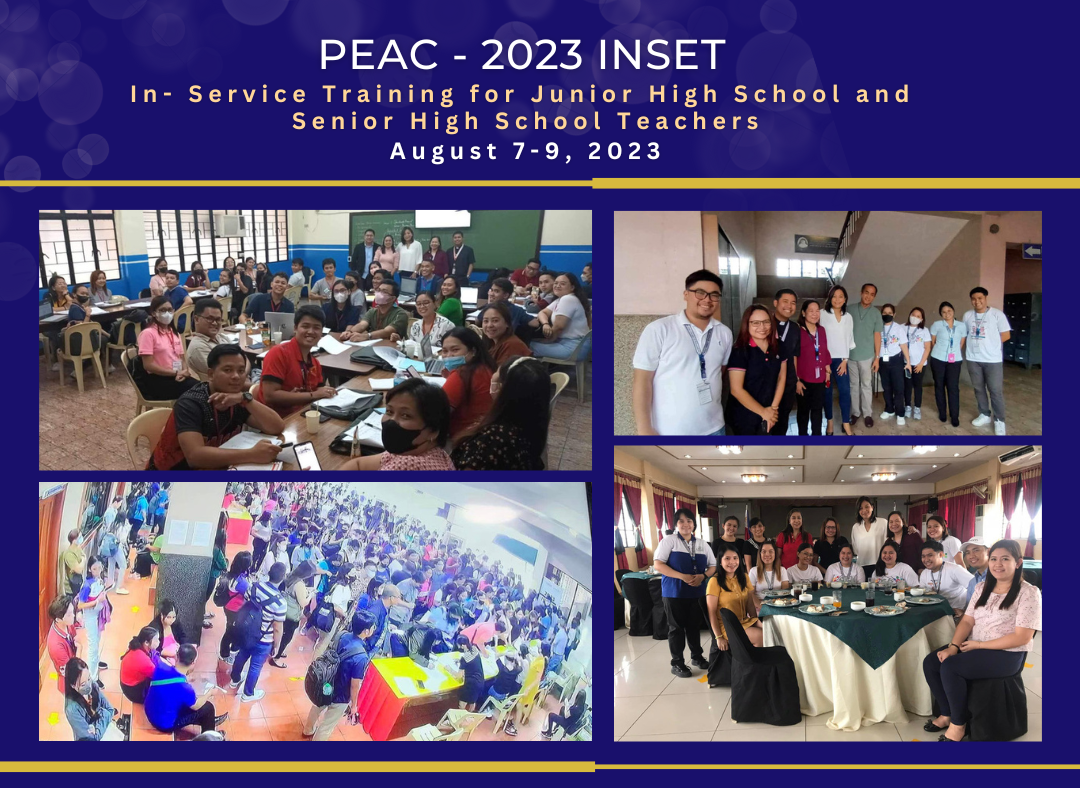 Today marks the conclusion of the 3-day 2023 INSET: In-Service Training for Junior High School and Senior High School Teachers which was attended by educators from various private schools in NCR and Region IV. The training was facilitated by the Private Education Assistance Committee (PEAC) and was hosted by our institution.
Congratulations to the facilitators and participants!